Creative containers with roses
CONTAINER GARDENING WITH ROSES
From rooftops to stoops, courtyards, decks, patios and terraces, there is something for everyone when it comes to container gardening. Offering wonderful versatility in spaces of all sizes and styles, there's no need for a flowerbed or acres of land; a rose in a container can transform any space into a heavenly floral spot.
---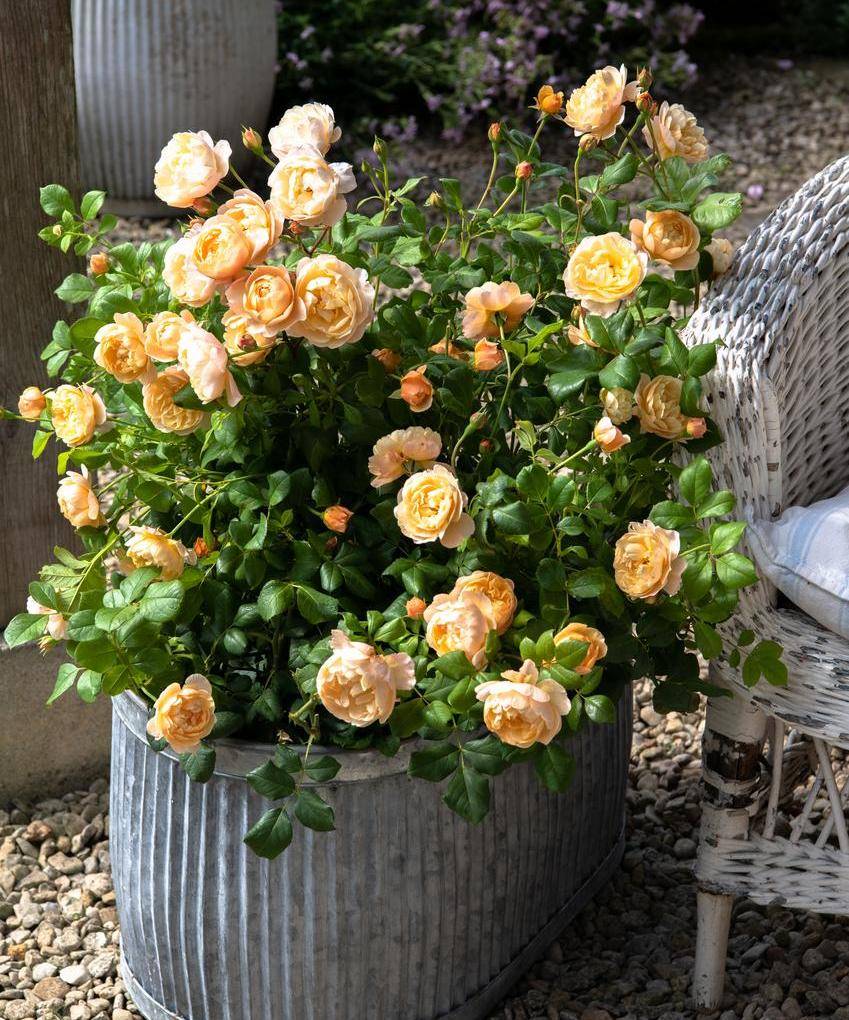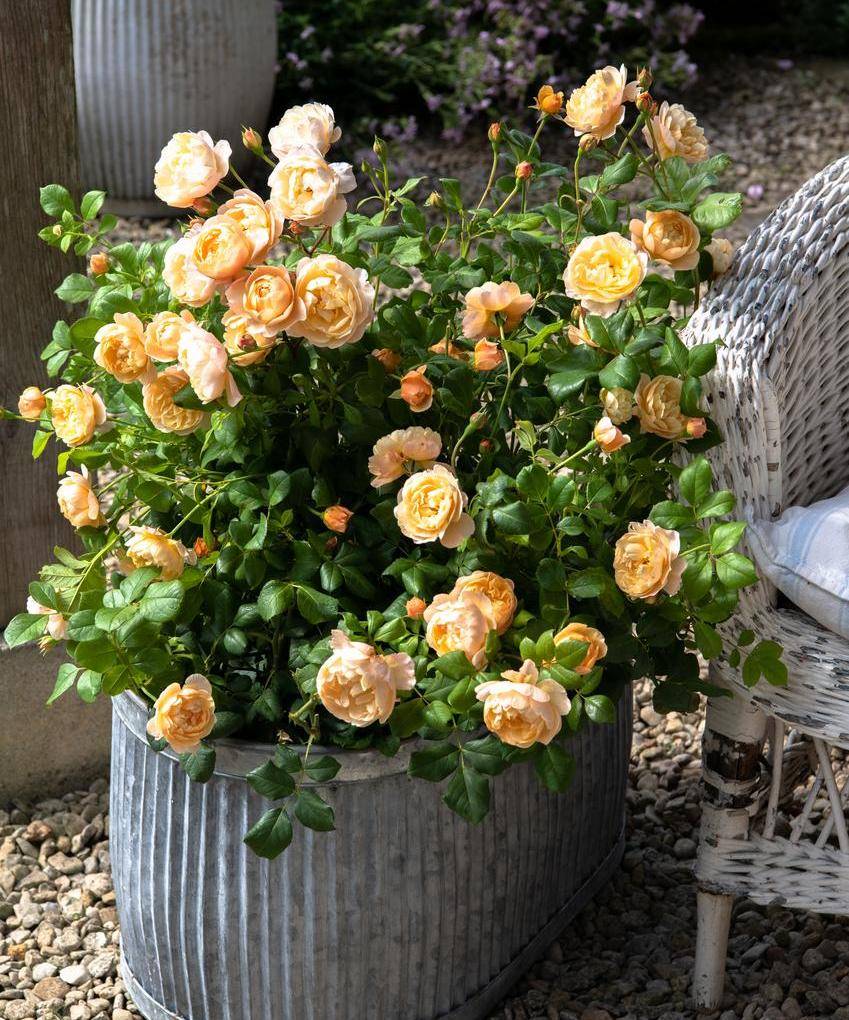 Get creative with your container choice. Choose a color to complement your rose or repurpose an unused barrel and turn it into something special. Unusual containers planted with roses can make a real statement. When a flowerbed may not be possible, use an extra large container and plant a couple of varieties together to create a raised bed. Alternatively, collect containers of all shapes and shades, filling each one with a different rose.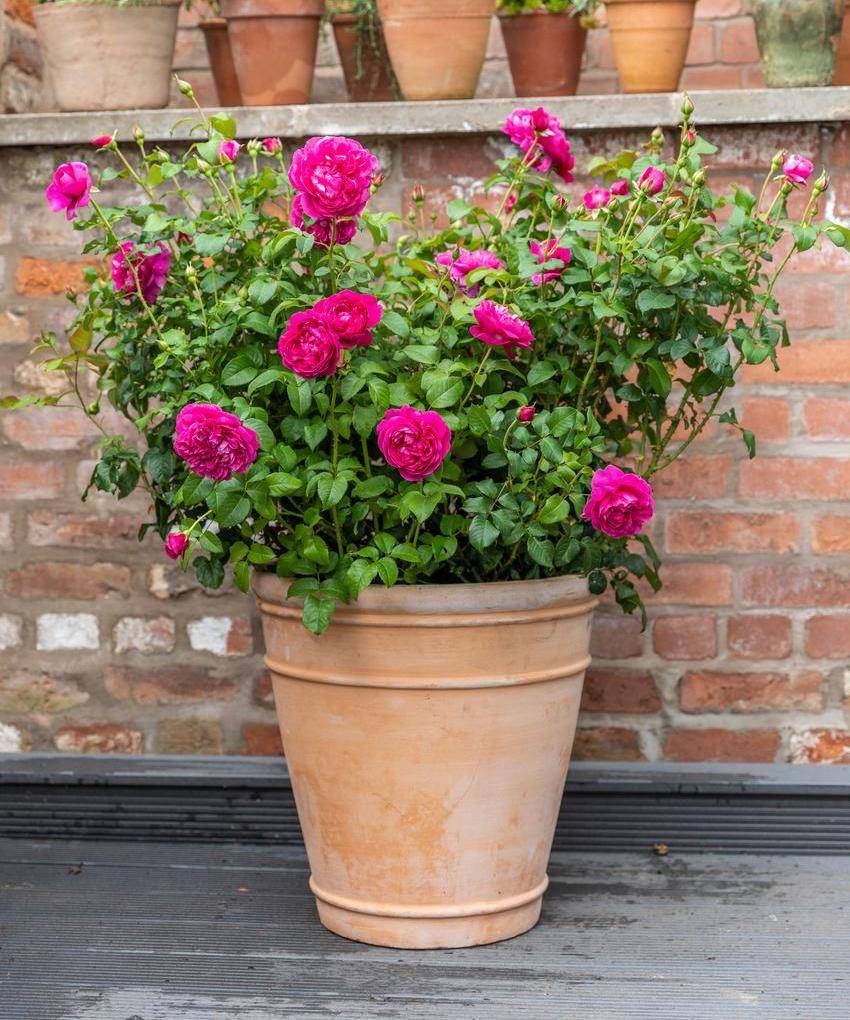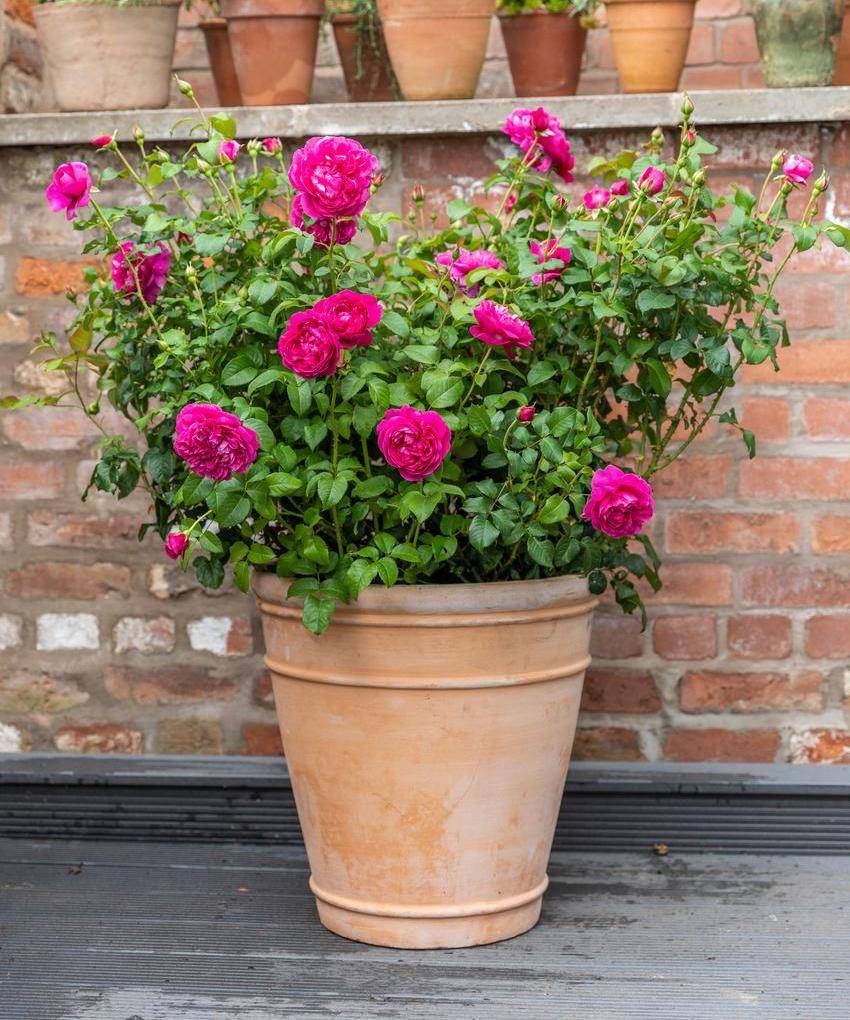 Pictured above left: Roald Dahl (Ausowlish) English Shrub Rose is ideal for planting in a pot. Particularly healthy, shade tolerant with few thorns, he will flower late into fall. Planted in a steel container, the grey blue offsets his beautiful apricot blooms and contrasting red buds. Pictured above right: James L. Austin (Auspike) is not one to be overlooked, his deep pink rosettes are full of promise and character and will lift any space. Perfect on a patio planted in a pot, he will form a neat upright shrub with a delightful medium fruity fragrance.